Regular eye exams are part of keeping your eyes healthy. Annual eye exams can identify potential vision health problems before they become an issue. Understand that your eyes are changing throughout your life so annual eye exams can keep your vision at its best. Drs. Janessa and Michael Lock at Lock Family Eye Care in West Des Moines, IA, are proud to provide essential eye care services. When you are looking for an optometrist that truly cares for the health of your eyes, come see us.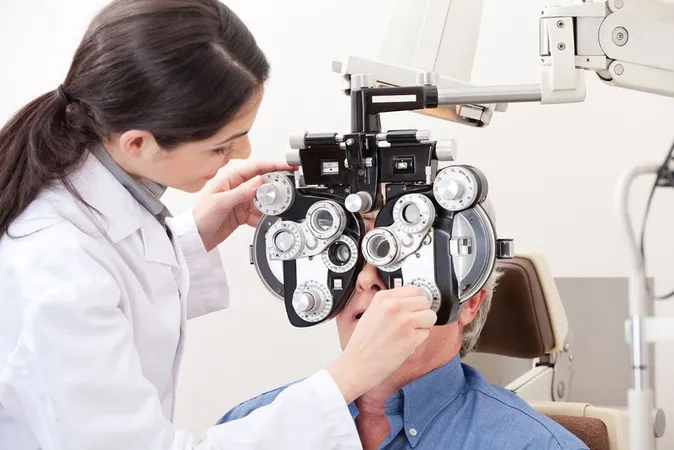 Pediatric Eye Exams
Begin your child's vision screening when they are young. As they grow and develop, their eyes are also changing. Regular annual vision screenings will ensure your child's eyes are developing properly and any complications are caught and addressed quickly.
Adult Vision Exams
Even if your vision seems normal, you need to have regular eye exams. Eye exams are particularly important if you have diabetes, use contact lenses, or have a family history of eye disease. Early diagnosis and treatment of eye disease can protect your vision. As you age, our optometrist checks for macular degeneration, cataracts, and glaucoma.
Tests Performed During an Eye Exam
During a comprehensive eye exam, several things will be checked by our optometrist. The first test is for visual acuity, more commonly known as the 'eye chart'. This shows if you have 20/20 vision. Our doctor will then check your peripheral vision, pupil response, and eye movement. This shows that the eye muscles are working correctly and the pupil is responsive. Your eye pressure will also be checked. This information can help identify glaucoma and other eye diseases.
Examining the Inside of the Eye
Using a slit lamp microscope, our optometrist will shine a light to examine your cornea, iris, and lens. During this exam, your optometrist is looking for any signs of cataracts or scratches on the cornea.
Retina and Optic Nerve
Our optometrist will dilate your eyes will drop. This allows them to examine your retina and optic nerve for signs of disease or damage. Your eyes will be light sensitive for a short time afterward.
Eyeglasses Exam
Optometrists use a phoropter to determine your lens prescription. You will be asked to look through a device at an eye chart. They will apply different prescription lenses to determine your prescription for glasses or contact lenses.
Lock Family Eye Care
At Lock Family Eye Care, we have years of experience performing eye exams for residents of West Des Moines, IA, and the surrounding areas. For more information about eye exams, glasses, or the services offered by our optometrist, call us at (515) 267-1312.