Regain Your Vision with Lasik Eye Surgery
The loss of eye sight can be debilitating and usually happens over a period of time. Even if you have perfect vision throughout your young adult life, your vision is still prone to worsening as you get older. Corrective lenses can help you see clearly, but you will need to update your prescription every few years. If you do not want corrective lenses or to have to frequently update your prescription, then Lasik eye surgery may be the best way to improve your vision. Lasik can help you regain your vision without needing glasses or contacts. If you live in the Des Moines area, our team here at Lock Family Eye Care is here to help.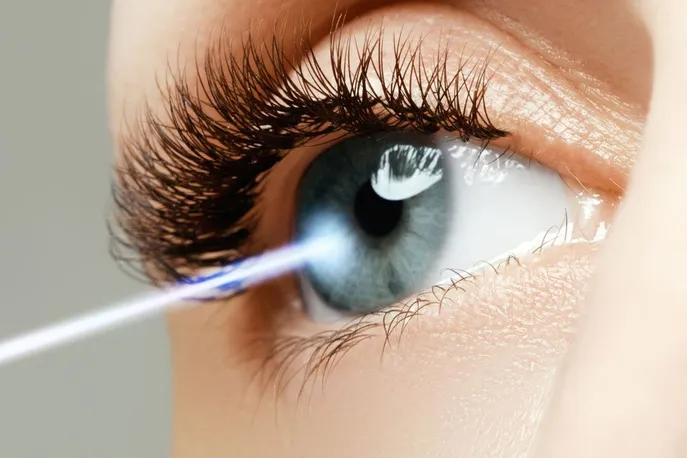 Corrective Eye Surgery
Lasik has come a long way in recent years. What once was a surgery that required you to be off your feet for long periods of time is now an out-patient procedure. While you will still need someone around to drive you home, the recovery process is faster with our advanced equipment, providing you with the highest quality surgical experience.
Lasik can be done on one or both eyes, depending on what your current vision situation is. Typically, we perform the surgery on both eyes in order to improve them at the same time. However, if you develop vision problems in just one of your eyes, we are able to address that condition as well.
Ditch the Headaches and the Glasses
Do you suffer from headaches due to squinting or straining your eyes? Lasik may be the best option to improve your vision. Additionally, if you are tired of wearing corrective lenses or contacts, then you will want to determine if Lasik eye surgery is the right course of action for you.
Schedule Your Consultation Today
The first step in improving your vision is by scheduling a consultation with our staff here at Lock Family Eye Care. We will provide you with a quality vision exam that will tell us if you are the right person for Lasik. Even if Lasik is not something that will work for your vision, there are many other corrective vision options we provide at our office. To determine what vision treatment is right for you, give us a call or schedule an appointment online. Our team is committed to providing you with quality eye care.