When it's time for that routine eye appointment and you enter "eye doctor near me" into a search engine, the list of options gives you names and locations. Look further into Lock Family Eye Care and you'll find an optometry team with years of experience, strong ties to the community, and a passion for bringing excellent care to the less fortunate. At Lock Family Eye Care, we offer our expertise and our compassionate care to patients of all ages in the West Des Moines, IA area. We have also provided health care during mission trips to Haiti. Our optometrists and staff are invested in listening to patients' concerns, making them feel comfortable, and ensuring they receive the best in vision and eye care.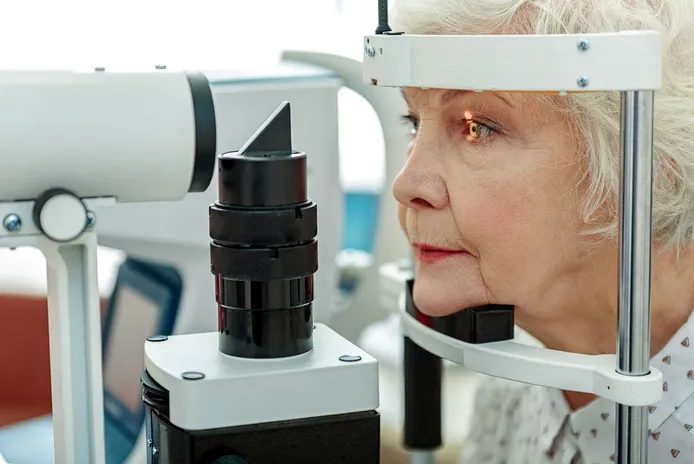 Finding a Trusted Eye Doctor Near Me
Having good vision allows you to complete tasks at your home and work, see people's faces as you talk to them, drive and travel, and observe your surroundings. Your vision contributes greatly to your quality of life. Taking good care of your eyes means keeping routine eye exam appointments with your optometrist so that a professional can evaluate your vision, recommend any aid from glasses or contact lenses that you may need, and check your eyes for signs of any possible diseases developing. Like any health issue, problems with your eyes are much more easily managed if caught as early as possible and monitored by your optometrist. Our eyes also change as we age, and your prescription will need to be adjusted periodically during eye exams to keep your vision at its best.
How Our Optometrist Can Help
Your vision should be assessed by a trusted, experienced optometrist for up-to-date contact lens and glasses prescriptions and to identify any eye care concerns. Typical eye exams include tests for conditions such as glaucoma, cataracts, or other problems, and detriments to your peripheral and central fields of vision. Our optometrist can diagnose and treat dry eye syndrome, which can develop when your eyes do not produce enough tears, they evaporate too quickly, or their chemical make-up is imbalanced. Computer vision, a condition which may also involve your eyes drying out, can happen to those who spend long hours at a computer screen. Your optometrist can help with this as well as eye problems that result from diseases elsewhere in the body like diabetic retinopathy or high blood pressure, myopia, macular degeneration, removing foreign objects or substances stuck in the eye, and prescribing specialized eye drops or other necessary medications.
Lock Family Eye Care provides the best in vision management to West Des Moines, IA patients in a friendly and comfortable setting. Call us today to schedule a visit!