West Des Moines Contact Lenses
At Lock Family Eye Care in West Des Moines, our team can fit almost every patient with contact lenses. With the improvements in contact lens technology, even the most hard to fit patients can successfully wear contacts and have clear vision without eyeglasses. Our West Des Moines eye doctor team is dedicated to helping every patient get the contacts they need, no matter what prescription they have.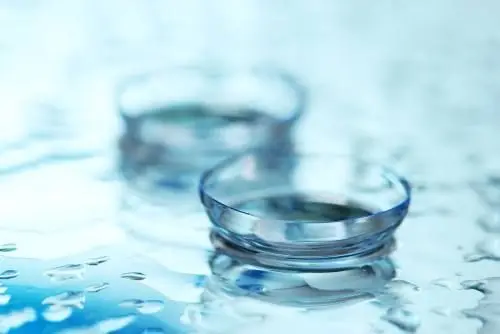 Contact Lens Exam in West Des Moines
Every patient in our office gets a thorough eye examination, including vision and eye health checks. Once this is finished, our West Des Moines eye doctor will move on to give you a contact lens exam. She'll measure the height and width of your eyeballs, and check the curvature as well. Your new contact lenses need to sit flush against your eyes, so we need to know exactly how they're shaped to get the right fit. After all the measurements are through, our doctor will sit down and consult with you to find out the exact type of contact lenses you need.
Specialty Contact Lenses
Some patients have a difficult time wearing basic contact lenses. They need to have specialty contact lenses in order to see more clearly. These patients are hard to fit into basic contacts because they have one of many eye conditions. Some of the more common problems calling for specialty contacts are:
Kerataconus - If the surface of your cornea thins, the eye can bulge out, causing the curve to be misshapen. We offer specialty lenses that can reshape your eye and clear up your eyesight. You may need rigid gas permeable lenses or custom soft contacts. For patients with the most sensitive corneal surfaces, scleral lenses, which cover the corneas without touching them, is often the best choice in contact lens.

Presbyopia - Although not always connected to age, presbyopia happens most often in aging patients. With presbyopia, the eyes begin to lose the ability to focus close up. If you find yourself holding books farther and farther away just to focus, this may be your problem. This causes a need for two or more prescriptions in the same lens. We carry bifocal and multifocal contact lenses to help this condition.

Dry Eyes - If your eyes are chronically dry, they may feel scratchy or like you have an eyelash or other object in your eye. Wearing traditional contact lenses, even soft lenses, can make this feel worse and can cause actual pain. If you want to wear contact lenses, you'll need specialty contacts that retain more moisture than traditional lenses.
Call Our Waukee & West Des Moines Optometrist Today!
For many patients in Waukee contact lenses are the best method for vision correction. If you're looking for an optometrist in Waukee or the greater West Des Moines area, call our office for an appointment. Our doctors will be happy to fit you with the right contact lenses for your prescription.