At Lock Family Eye Care, we take your vision and eye health seriously--but we still do everything in our power to create a warm, friendly, and inviting environment for you and your whole family! No matter what your vision and eye health needs are, our experienced optometry staff has got you covered.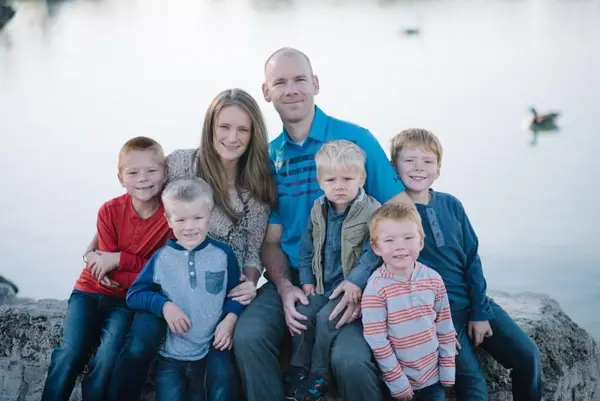 Services Offered By Our Optometrists In Waukee & West Des Moines
Everyone should see an optometrist--even people with 20/20 vision. As the old saying goes, "an ounce of prevention is worth a pound of cure," and our optometrists in Waukee and West Des Moines want to help you prevent eye problems before they begin or worsen--which is why a regular eye exam is so crucial. Routine exams help us detect early warning signs of eye diseases, even before symptoms develop. This allows us to initiate preventive or therapeutic measures as soon as possible, thus maximizing your outcomes in the long-run.
In addition to the universally important comprehensive eye and vision exam, our optometry team also offers:
We use the latest technology and evidence-based techniques, including Optomap technology, to streamline our diagnostic and therapeutic process. This saves you both time and money while maximizing your vision results. We also offer a wide selection of designer glasses and sunglasses so you can meet your vision needs in style while also meeting your desired budget.
Conditions Treated
Since 2006, our team has worked with thousands of patients living with a variety of eye health conditions, including:
Astigmatism
Hyperopia (farsightedness)
Myopia (nearsightedness)
Amblyopia
Glaucoma
Cataracts
Age-Related Macular Degeneration
Chronic Dry Eye
Computer Vision Syndrome
Diabetic Retinopathy
Keratoconus
Locations We Serve
Are you a local Iowan looking for dependable, affordable, and high-quality eye care from an optometrist in Waukee or nearby areas? Our optometry staff is confident that we can help. If you live near Waukee, Urbandale, Johnston, West Des Moines, and surrounding communities, then give us a call. We're gladly accepting new patients and are flexible to meet your needs.
Looking For West Des Moines Optometrists You Can Trust?
Led by West Des Moines optometrists Dr. Michael Lock and Dr. Jenessa Lock, our team is proud to be a part of one of the premier optometry facilities in our community. Come experience the difference in eye care that will inspire you and all your loved ones to keep a healthy and bright eye in the future! To learn more about our services or the conditions we treat, call us today at (515) 267-1312.