Contact lenses offer great discretion and convenience in correcting vision problems -- but you can't enjoy those benefits unless you've got the right lenses for the job. Lock Family Eye Care will be happy to fit you with contact lenses in Waukee that will work for you!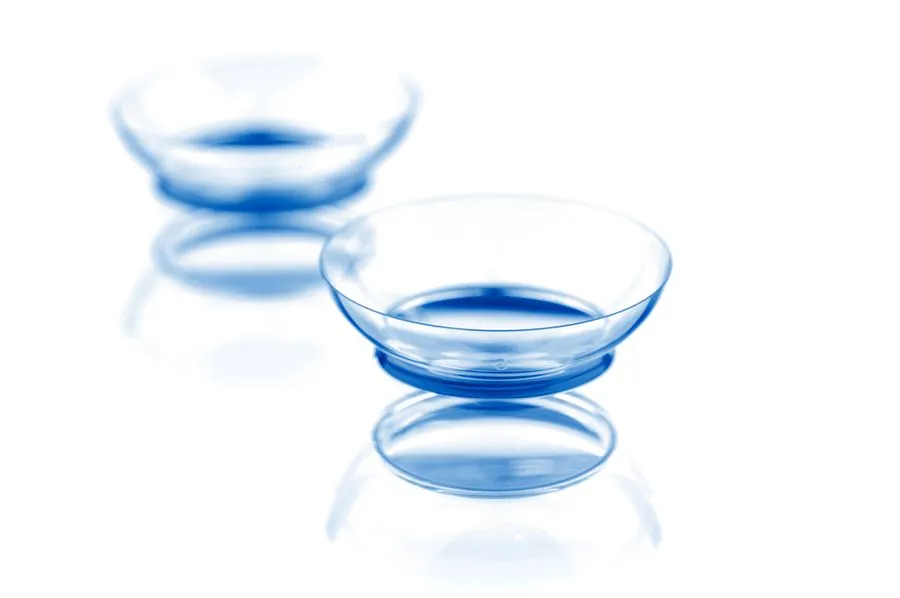 First Things First: The Contact Lens Exam
Before we can fit you with contact lenses, we need to conduct a contact lens exam. This exam calls for physical measurements of the structures to be covered by the contact lenses, including the iris, pupil, and cornea -- but a discussion of your needs, preferences and ocular health also influences the final lens selection. For example, you might prefer to wear your lenses for days at a time, or you may have an inflammatory condition (such as giant papillary conjunctivitis) that makes single-use disposable lenses a healthier, more comfortable option. Some extreme refractive errors cannot be adequately served by soft contacts, while others do just fine with them. These and other factors will help us pick out the right contacts for you.
The Wide World of Contact Lenses
Your optometrist can match you up with any of a wide range of contact lens products, each of which has its own special advantages. the two primary categories of contact lenses are soft lenses versus rigid gas permeable (RGP) lenses. Soft lenses are the most comfortable option for many wearers, while RGP lenses provide the ultimate in visual clarity, even for complex prescriptions. (There are also hybrid lenses that combine a soft rim with an RGP center for the best of both worlds.)
Your optometrist can also fit you with specialized contacts that address certain "hard to fit" scenarios. For example, if you suffer from dry eye, you may benefit from lenses designed to retain as much moisture as possible. Scleral contacts, which extend completely beyond and over the curve of the cornea, act as a natural tear reservoir; they also correct conditions marked by corneal deformities, such as keratoconus.
If your refractive error goes beyond simple nearsightedness or farsightedness, our west Des Moines contact lenses can still provide you with optimal visual clarity. Toric lenses are a great example.these lenses are specially designed and weighted so they won't move around on the cornea (a common behavior of standard contacts), allowing them to provide consistent correction for those trouble zones that plague astigmatism sufferers. If you have the common middle-aged issue known as presbyopia, our multifocal lenses can help you see clearly at all distances, just as multifocal eyeglasses do.
Contact Our Eye Doctor in Waukee and West Des Moines!
If you're looking for the contacts, start by contacting our eye doctor in Waukee and West Des Moines. Call Lock Family Eye Care at (515) 267-1312 today to schedule a contact lens exam and discuss the available options for your particular eye and vision needs! We look forward to meeting with you!